WiS - Industrial Automation - Weighing of raw materials.
---
PUH WIS sp.j. jest prywatną firmą działającą od 1992r.
---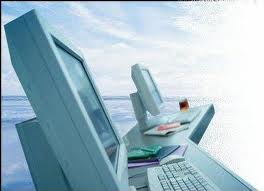 The company is a dynamically growing engineering company with over twenty years experience in the design of computer control systems and a comprehensive implementation of the system for industrial automation.
We carry out projects in the field of Industrial Automation and Drive Technology in a variety of industries. Services offered by our company base on our designers and installation teams' experience.
Company specializes in industrial mass measurement systems, is a manufacturer of sensors measuring weight "WAGOMAT" used in weigh and dosing in many installations throughout the country. We also work on the design, we implement and modernize automation based on SIEMENS PLC and computer surveillance systems.
---
Industrial Automation - WiS
---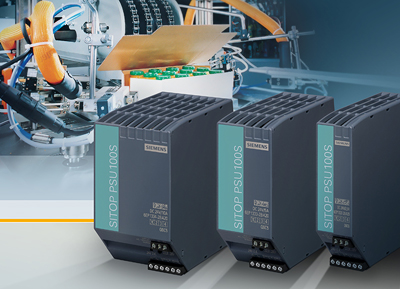 Industrial Automation is a section dealing with the automation of manufacturing processes and automation of technological processes.
If you decide to rely on our company's experience of automation solutions, we will accompany you throughout the entire installation's life cycle, from conception and design, through assembly, start-up, commissioning, training to maintenance and service.
Wherever you need a partner for a new investment or modernization, we are ready to help you. Solutions used by our company are built on the basis of products and systems known and reputable manufacturers characterized by technical consistency, reliability and innovation, which guarantees the safety of your investment for years to come.
---
Weighing and dispensing - WiS
---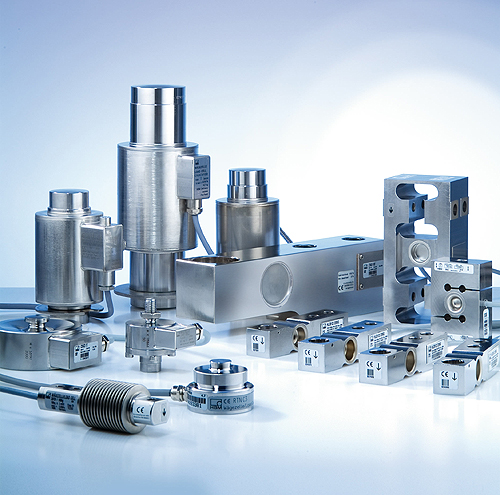 Weighing systems are based on our own solutions and control of industrial scales including the work of the whole system. The experience gained in the design and commissioning, allows the company to engage in difficult commissions, ensuring high quality, optimal price and short lead times.
We specialize in the design and implementation of modern automation systems, weighing and dispensing systems for the industry, agriculture, power industry and environmental protection. We offer customers the best choice of solutions and full service executive and service. Surveillance systems are made based on WinCC visualization system, WinCC Flexible, Wizcon, iFix, IN TOUCH and ASIX. We use Siemens controllers, GEFanuc, Saia, Schneider Electric and others.
---
Robotics - WiS
---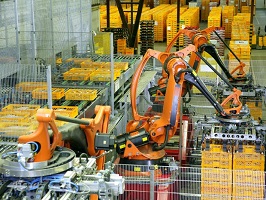 We specialize in designing, building, and delivering complex robotic integration, packaging positions and equipment related to the operation of machinery.
We deal with the selection and sale of new and used industrial robots, in cooperation with partners from KUKA, which is a leading manufacturer of all kinds of robots.
The scope of our business includes automated palletizing lines, depalletizers and palletizers, conveyors systems, operations stretch pallet wrapping film, pallet magazines, vertical transportation (elevators, risers), etc.
---
Project management - WiS
---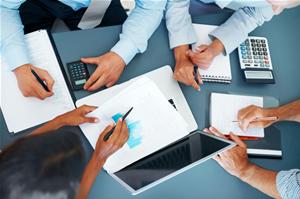 Engineering and technical staff involved in the project is always about the strength of any construction project, and the qualifications of staff is one of the most important factors that influence employees to improve the efficiency of operations.
Our common goal is to achieve success through quality. Customer satisfaction after completion of the project is a key element. Success is achieved by the efficient management of the project, a high level of expertise, continuous improvement and high quality service.
---
The company relies on proven and reliable solutions for:
implementation of batch processes
implementation of control sequences and visualization
archiving of process variables
design
execution
advisory
---
Computer surveillance systems - SCADA - WiS
---
We offer design, modernization and construction of industrial automation systems based on SIEMENS drivers PLC. We develop software performing the functions consistent with the assumptions of technology and customer requirements.
As a operator interfaces and local visualization systems we use color touch graphic panels. For projects requiring data archiving and visualization in sections supervision of computer use database systems linking them directly with control systems.
---
Firma Przykładowe systemy SCADA stosowane przez firmę "WiS" :
WinCC
WinCC flexible
In Touch
Wizcon
---
Installation of cabinets - WiS
---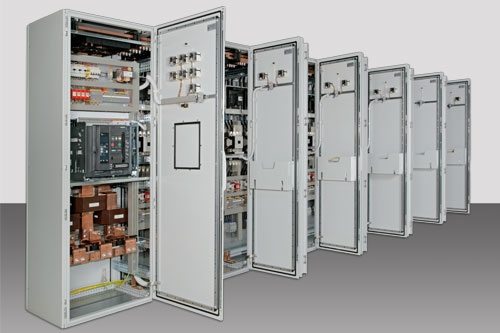 We offer execution control cabinets and control panels based on our own or outsourced documentation. The control cabinets are made based on components from reputable companies such as, among others.: Siemens, Rittal, Moeller, Danfoss, Finder, Lenze, Pilz, Helukabel. With many years of experience in the electrical industry we provide professional and reliable execution of work and necessary knowledge to solve problems. Configuration control cabinets can be either a free-standing, cabinet-panels, etc. Cabinets can be on any level of IP protection, made with free or closed cooling system and can be equipped with heating and air conditioning systems.
---
---